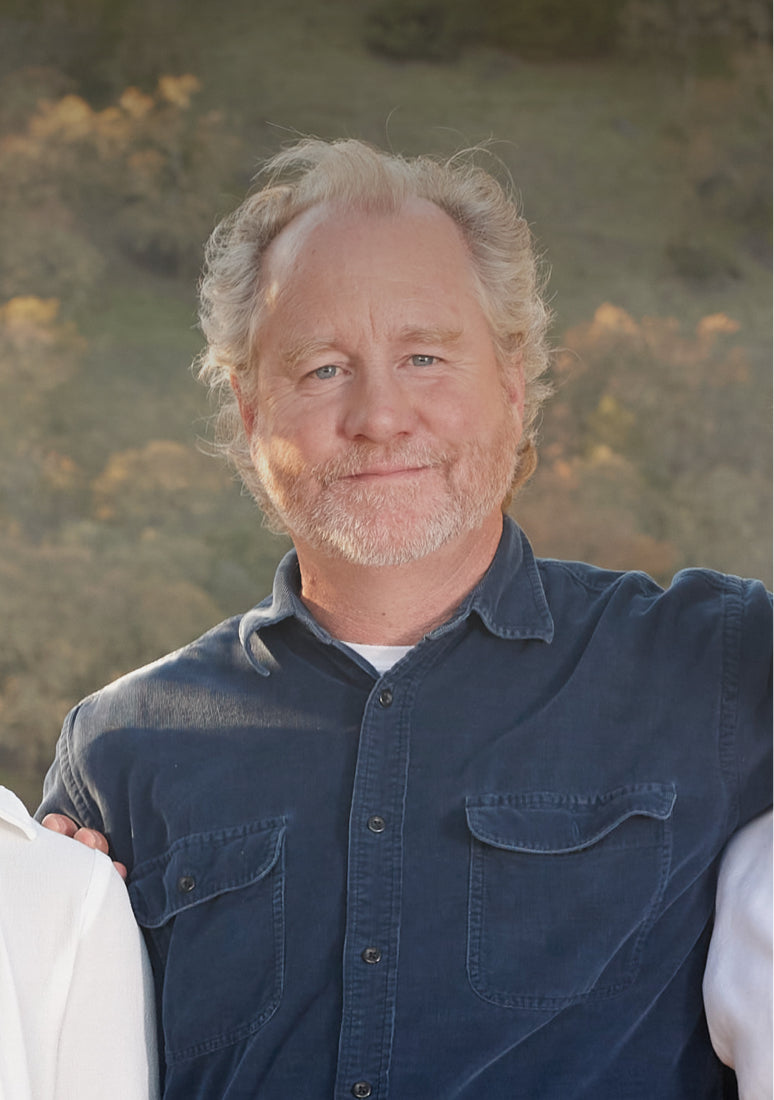 After earning his business degree from Montreal's prestigious McGill University, Alex MacGregor made the first logical career step for any new college grad…he went to work tending bar. Fortunately, it wasn't just any bar. It was a popular Toronto restaurant with one of the most progressive wine programs in the country—naturally, that's how he caught the "wine bug." After obtaining his sommelier certificate, Alex worked as a somm assisting Canada's only Master of Wine (at the time), before spending a year traveling across wine regions in France, Spain, New Zealand, and Australia. He returned from that fateful trip convinced: it was time to step outside of restaurants…and right into the winery.
After immigrating to the United States to study enology and viticulture at UC Davis in California, he found his first job as an enologist in Dry Creek Valley. Ten years later, he joined Saracina Vineyards as its first winemaker in 2001, excited to be a part of charming Mendocino—from its many family-owned farms to its pockets of ancient vines.
When he's not out inspecting the vines, you can find him hard at work in the winery, obsessing about our next great release.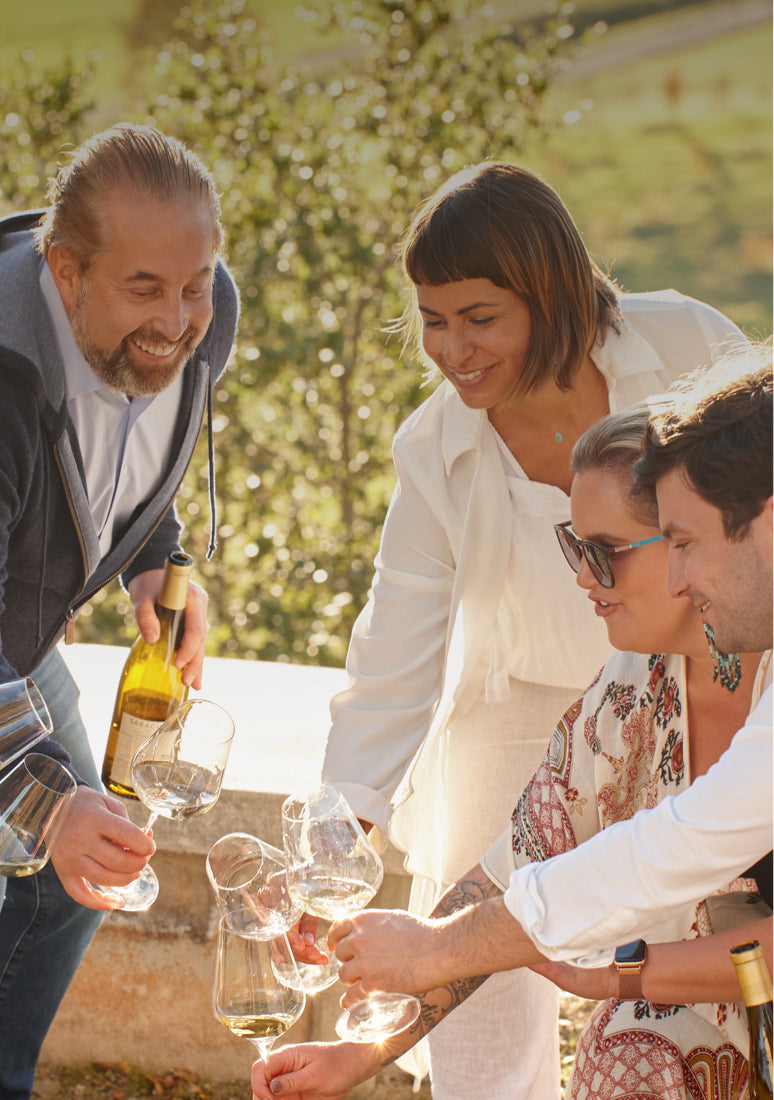 Proprietors
The Taub Family
Nearly 100 years in the making and spanning four generations, the Taub family's legacy is firmly rooted in the world of wine and spirits. Third-generation Marc D. Taub grew up watching his grandfather and father introduce America to the wines of Italy and beyond in the 1970s. After countless visits to some of the world's greatest estates and after decades spent working in the business—first, for some of California's biggest names and later, alongside his dad—Marc developed a deep passion for fine wine and world-class hospitality. His love for California brought him west, along with his son Jake who collaborates closely with Marc and the Saracina team.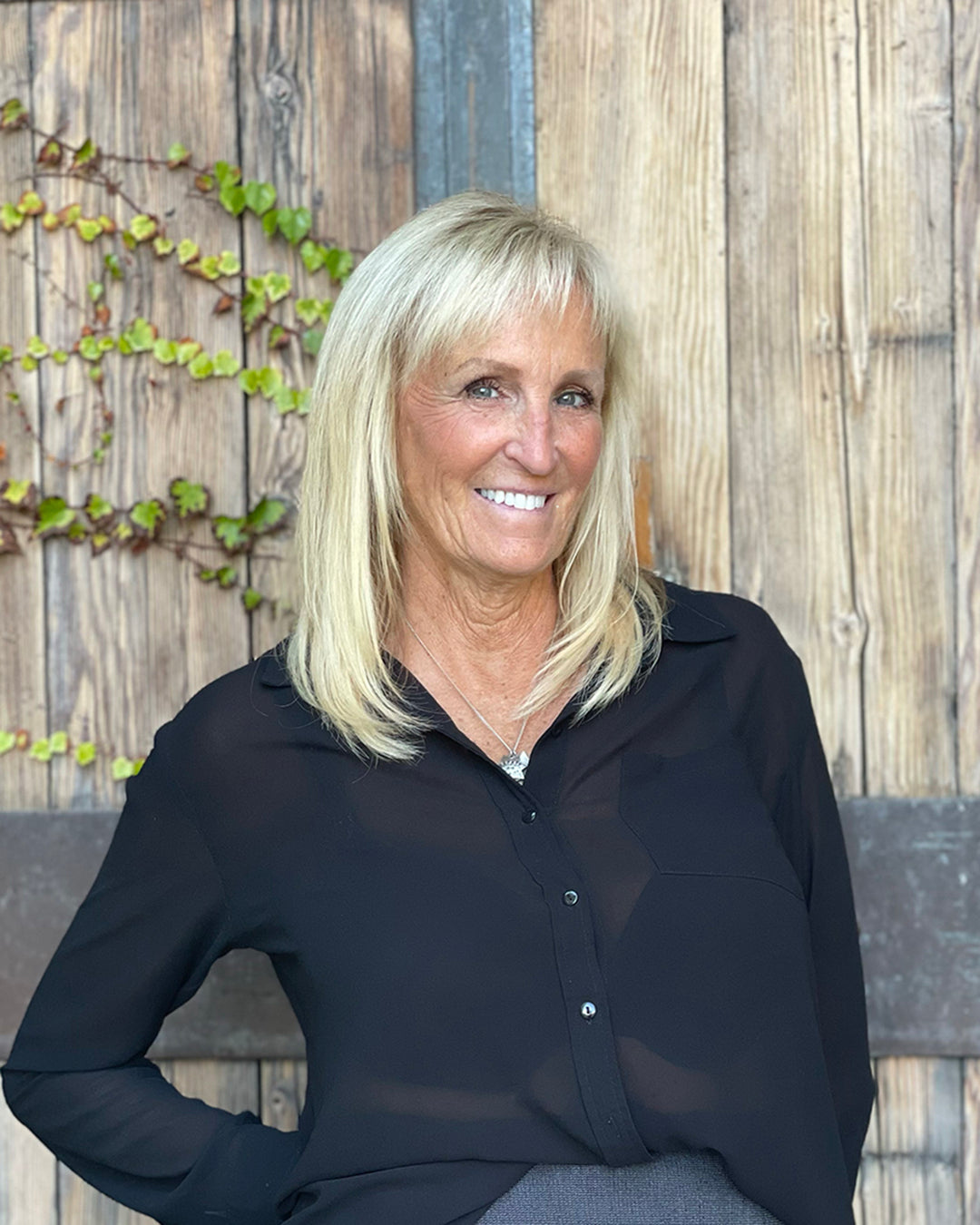 Gay has worked in the wine industry for 10+ years and has been our Office Manager since 2018. Though she was born and raised in neighboring Sonoma County, she loves all the experiences Mendocino County has to offer. She's a proud mom of five grown children and an even more proud grandma of four beautiful granddaughters. "I very much enjoy my career and I love working with the wonderful team here at Saracina Vineyards!"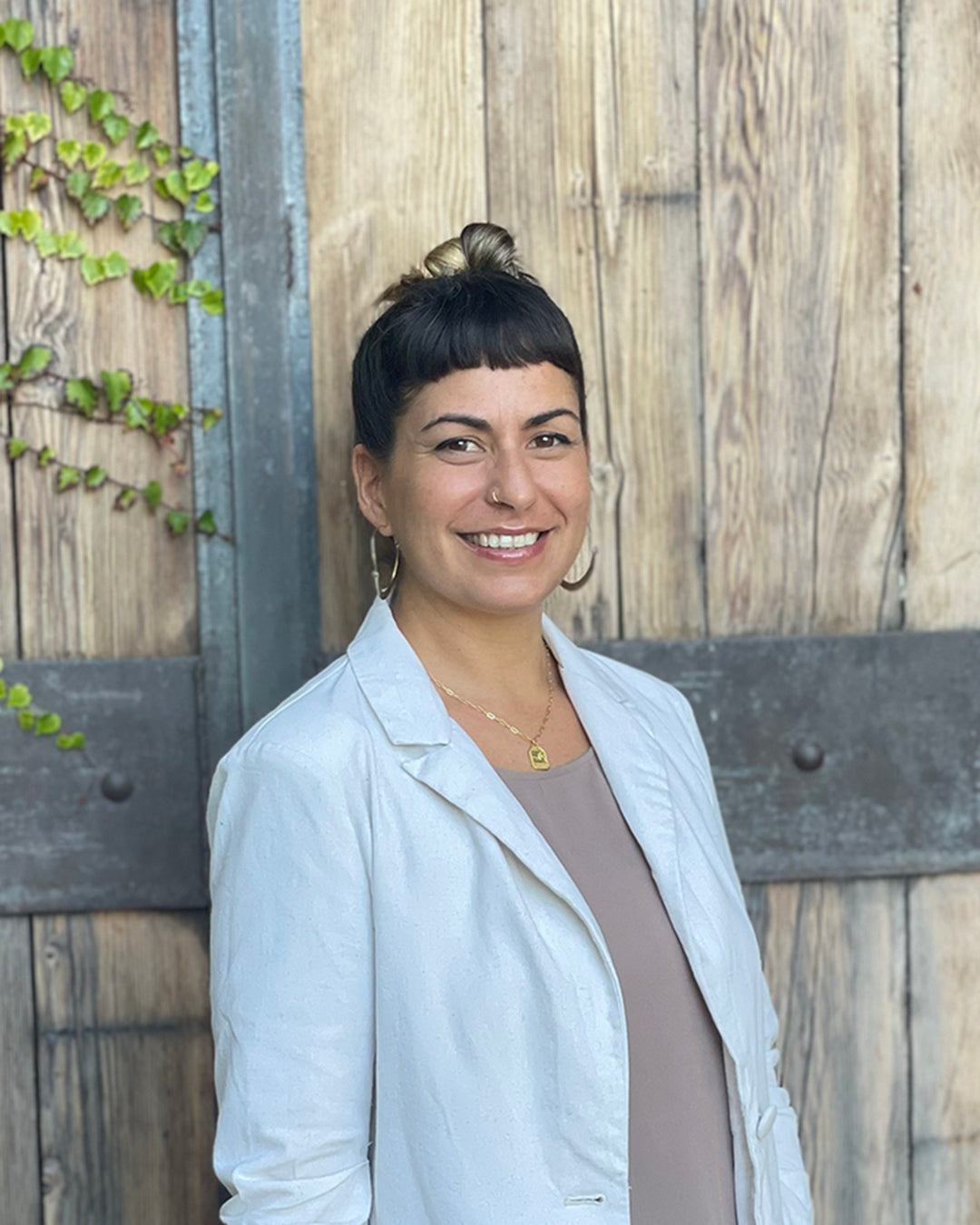 Tasting room manager
Paloma Rodriguez
Paloma Victoria Rodriguez Irizarry is a native Puerto Rican who holds a bachelor's degree in pedagogy and a master's degree in linguistics. In 2020, a life-changing event landed her in the wine industry but her background in higher education gives is a huge advantage when it comes to introducing people to the world of wine. After just two years, she was promoted to Tasting Room Manager and hosts amazing wine experiences for our guests in both English and Spanish. "Falling in love with wine—the beauty of viticulture, and the history behind the wine world—has also opened my heart to this amazing industry."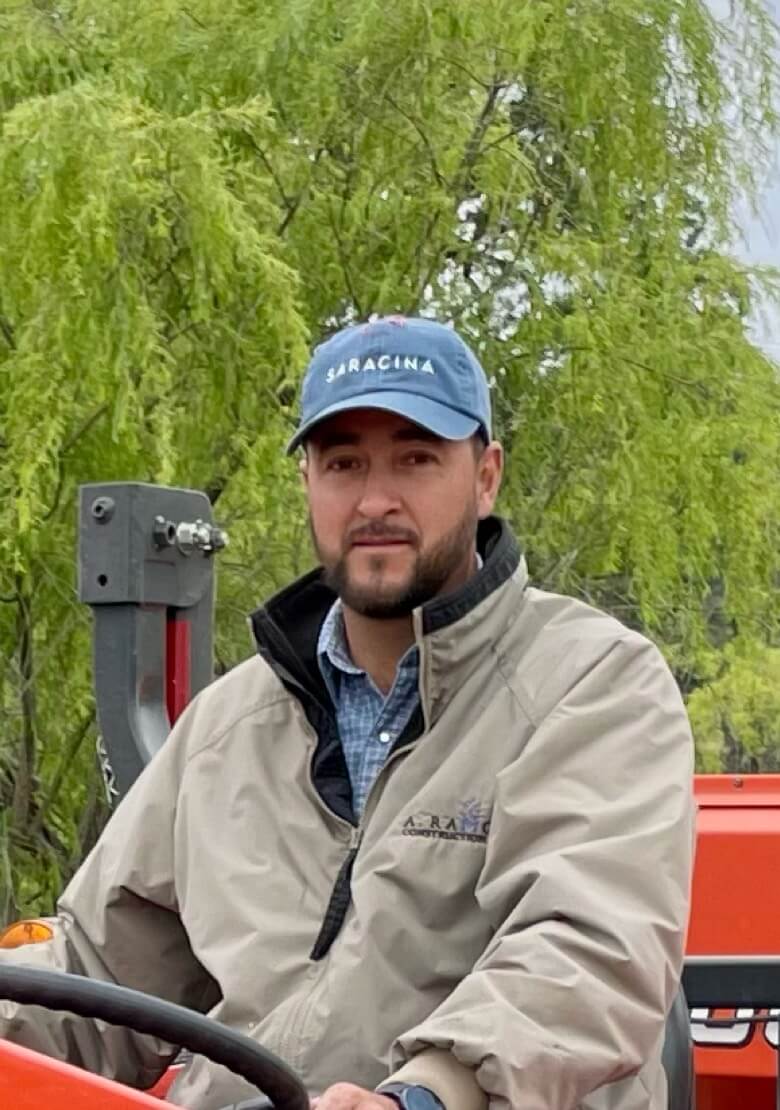 RANCH MANAGER
CARLOS LOPEZ
Born in Michoacán, Mexico, Carlos immigrated to the United States in 2001. He joined the Saracina team in 2010 as the Ranch Foreman prior to being promoted to Ranch Manager. Before he came to us, Carlos learned everything about farming and land management at neighboring Hopland estate, Brutocao Family Vineyards. (Carlos also used to work at Contreras Market in Ukiah and knows how to break down an entire cow for its meat—no wonder his favorite part of his job is cooking for the whole team!)
Carlos is responsible for vineyard irrigation, land & wildlife management, facility maintenance, planting and tending to our famous sunflower field, and caring for our animals: the bees, alpaca, goats, and of course, Wilbur the vineyard dog.
He's happily married with four beautiful children. His favorite wine: "Ice cold Saracina rosé—it's delicious!"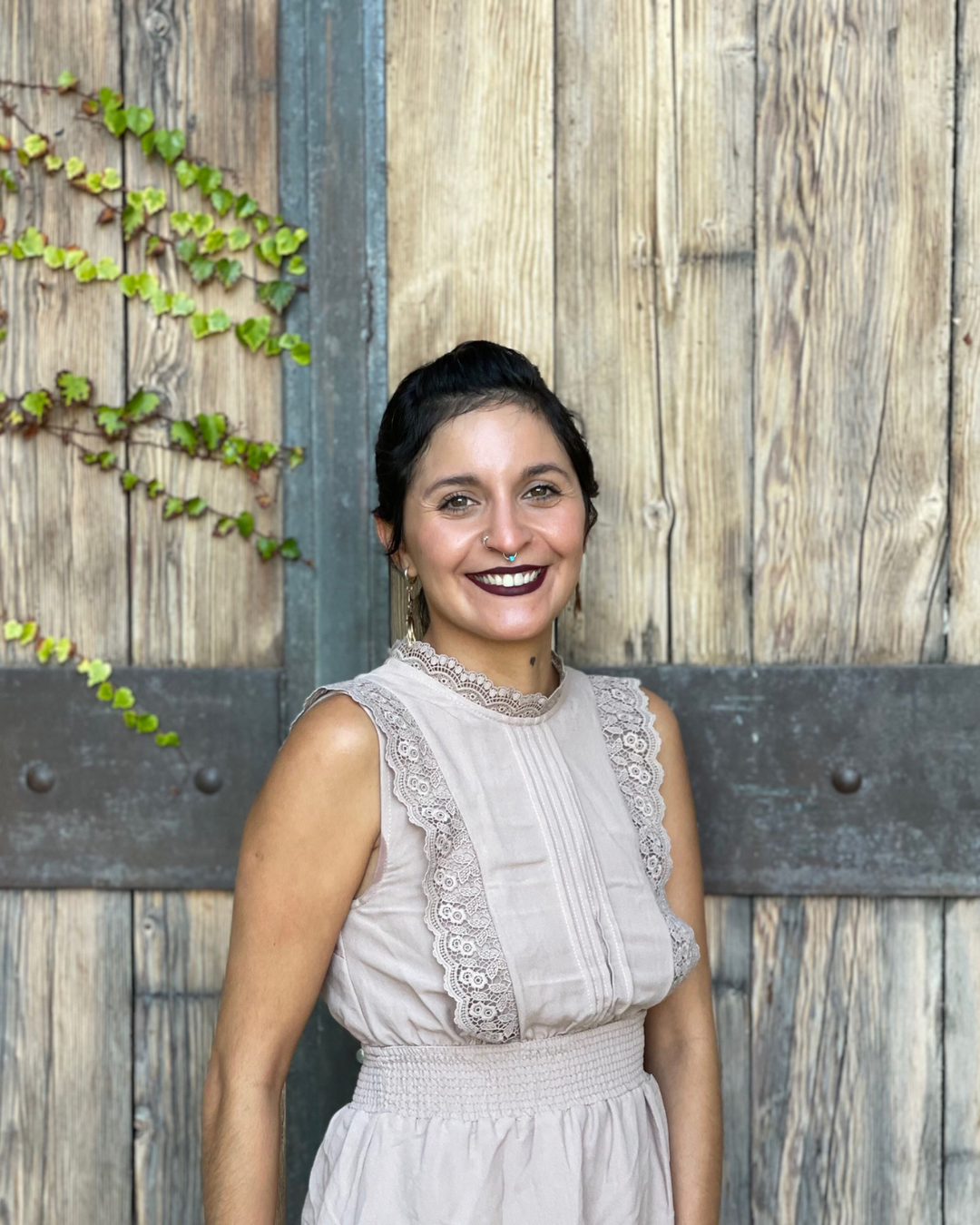 Wine Educator
Jessica Hernandez
Jessica Hernández was born in Los Angeles, California and raised in Mexico where she studied visual arts at the National Autonomous University of Mexico. She is certified in botanical scientific illustration and her paintings have been curated in numerous collective exhibitions in museums and galleries throughout Mexico and abroad. In 2016, she won a prize in a painting Biennial and has also been awarded the "Young Creators Program Grant" by the Ministry of Culture in Mexico. She has developed and taught multiple art workshops (senses and synesthesia) in renowned schools and museums. A passionate traveler and adventurer by nature, she draws creative inspiration from every place she's inhabited, which has led to her eagerness to learn about plants, spirits, their cultivation, production, history, and the impact they have on folklore and everyday life: mezcal, tequila, pulque and the agaves; beer and hops; and of course, wine and grapes. In her free time she likes to play the guitar and sing accompanied by a delicious glass of wine!