Careful, sustainably focused stewardship of our land is at the core of Saracina Vineyards' values. That's why we're so proud of our working ranch! In addition to reinforcing highly beneficial biodiversity, we can't think of a more relaxing way to spend a day than wandering from flock to herd, taking in a simpler, more bucolic way of life.
Our Animals
Saracina Vineyards is home to myriad animal life. On the domesticated side of the fence, we have four alpacas (Music Man, Danu, Qilitta, and Tupaca) and three mini goats (Pinot, Grigio, and Patricio). Our flock of chickens gives us about two dozen eggs a day—a gift that winemaker Alex takes happily, as he favors egg whites during the fining/clarification stage of the winemaking process. A bevy of wildlife also ambles its way across our fields, from geese and river otters to foxes and eagles. Bring your binoculars, the birding is great!
Bees + Butterflies
We are home to nearly 3 million honeybees and 69 hives, placed strategically around the property. Each hive houses 30,000-50,000 bees (!) and by mid-summer, each hive has usually produced 30-40 pounds of honey to harvest. Thanks to our partnership with Hopland's Killian Honey Co., we're able to bottle our very own honey, available for sale in our tasting room.

Saracina Vineyards is also a habitat for thousands of butterflies, who happily lend a hand (wing?) to the bees in their pollination duties. They're most visible in our organic vegetable garden and our bee garden. This is a definite must-see when you visit.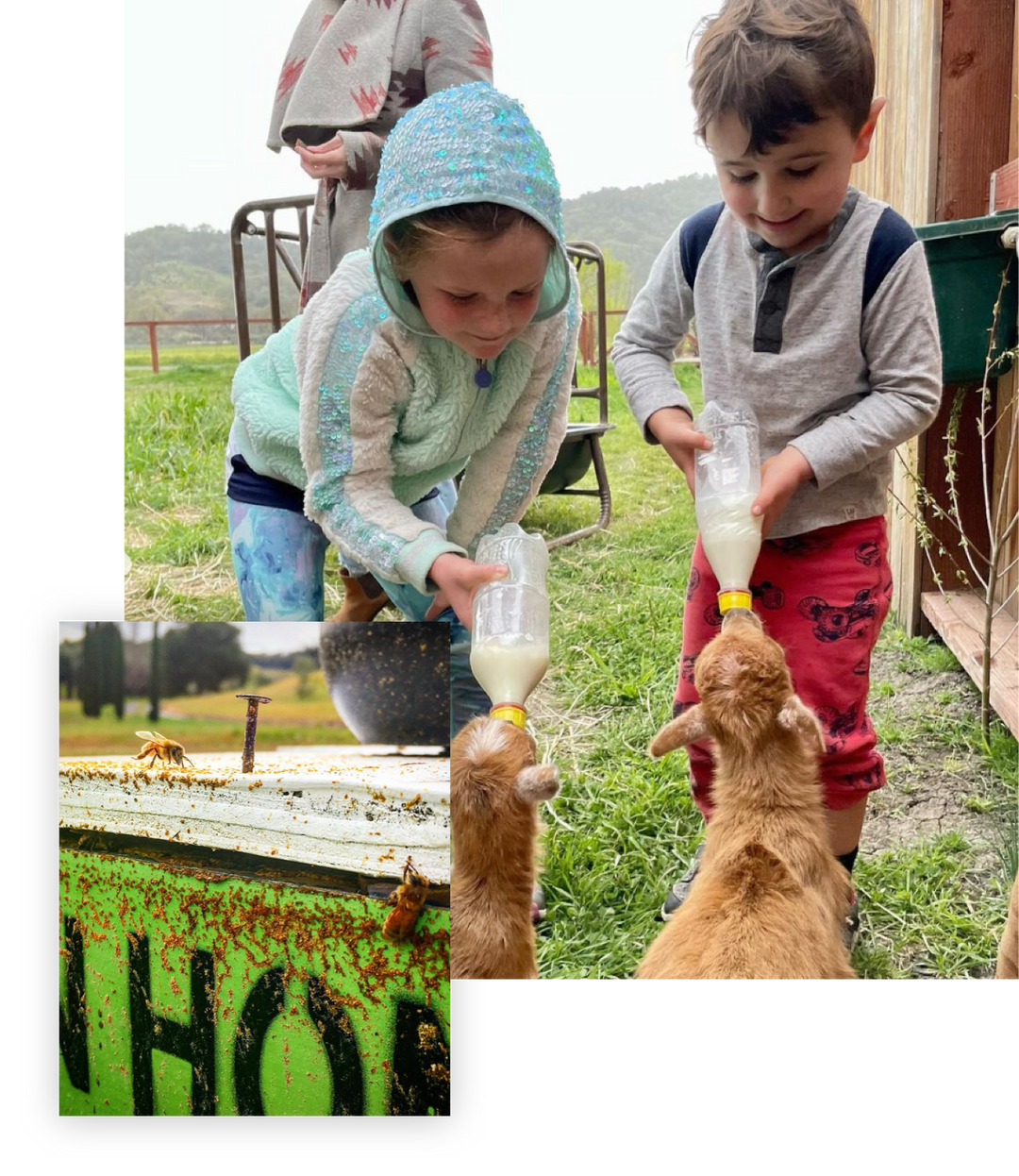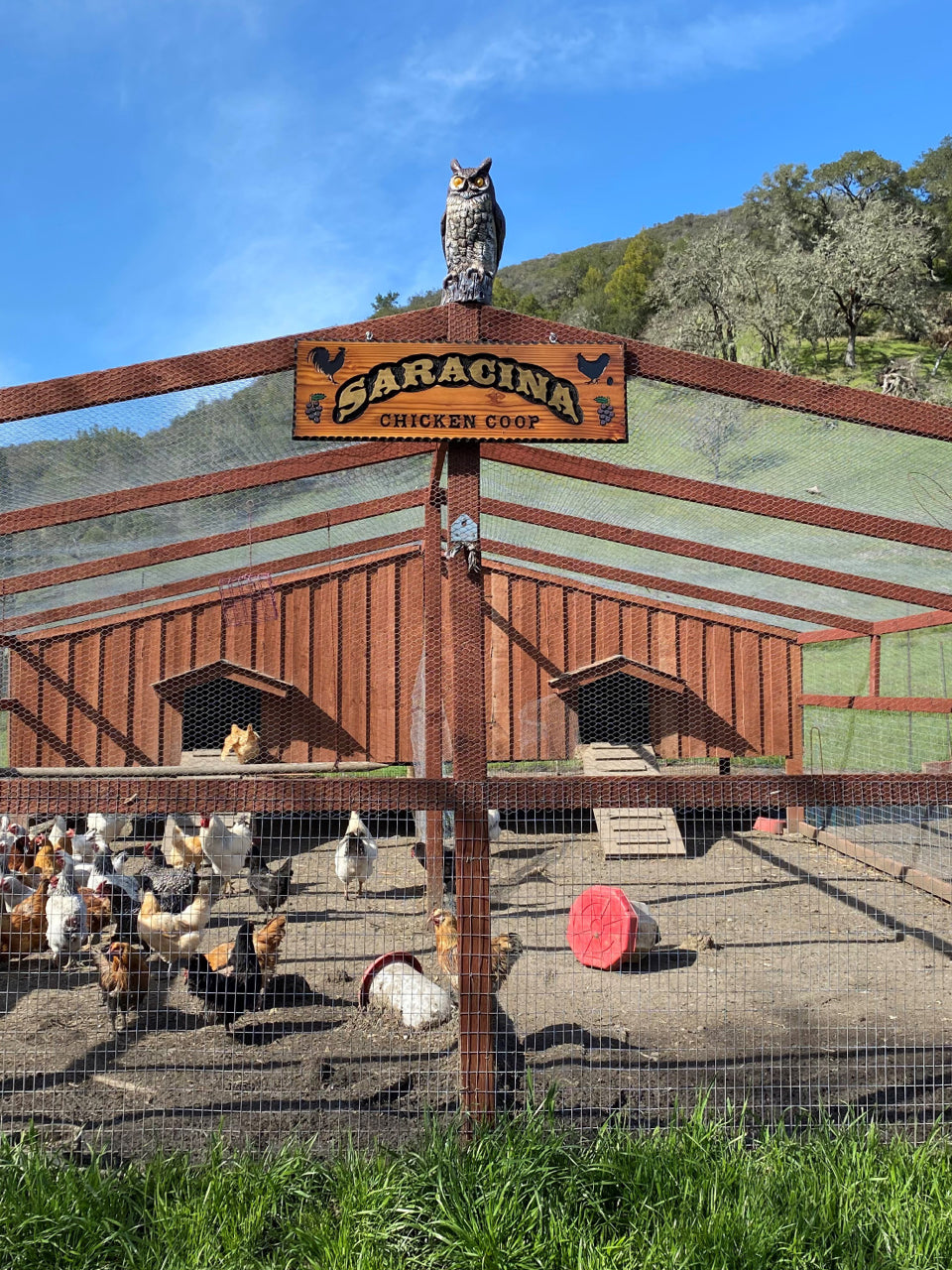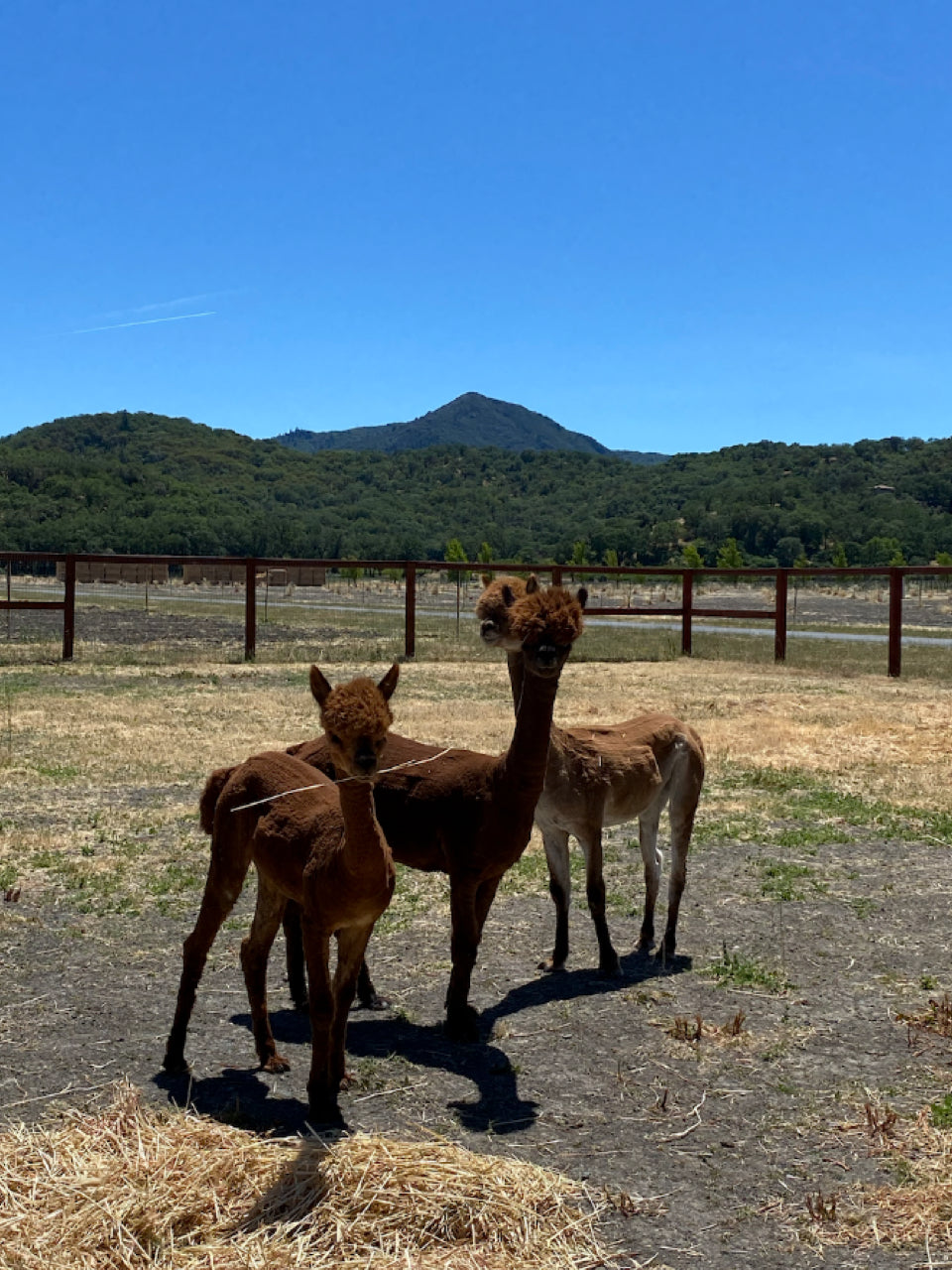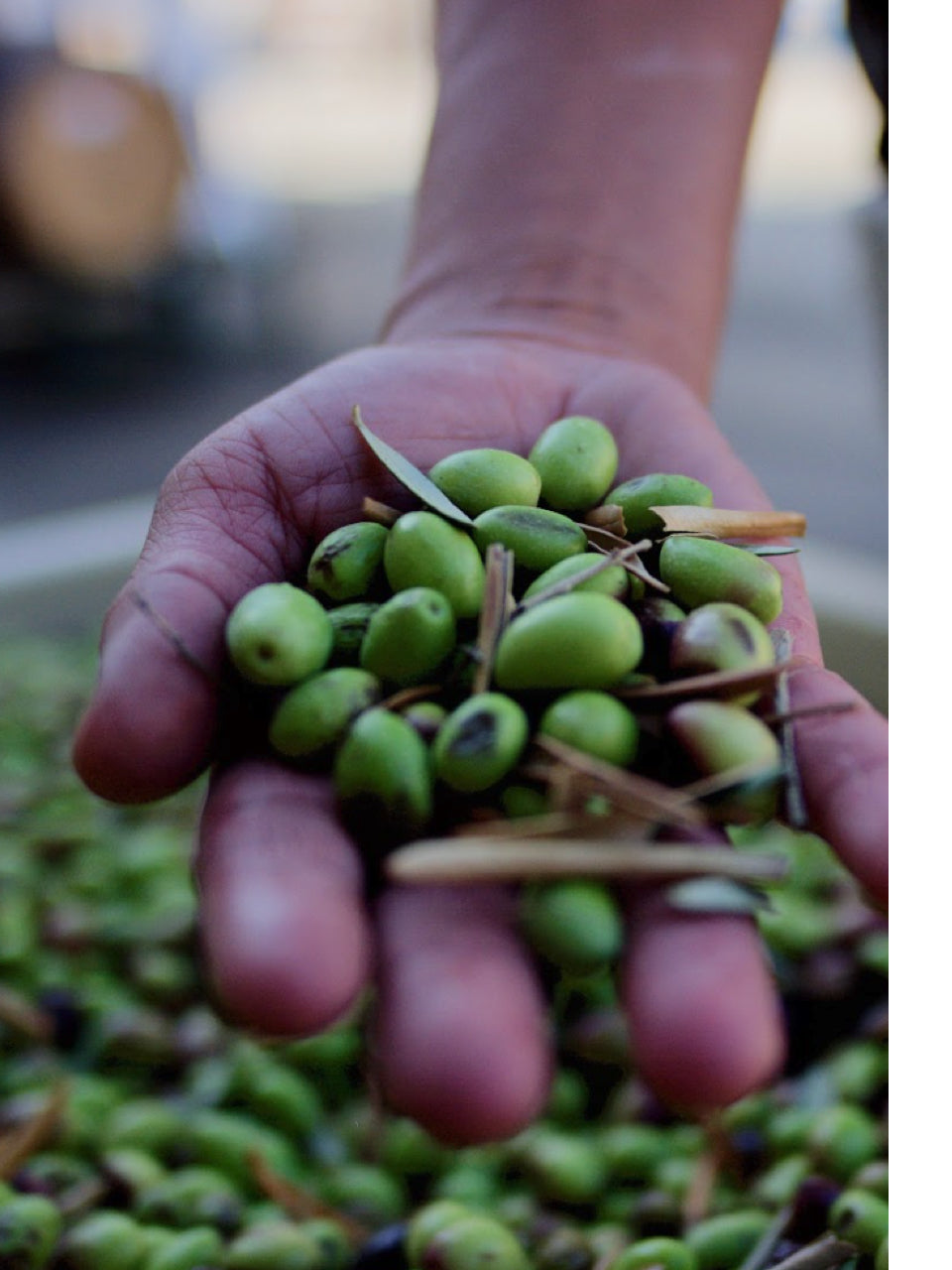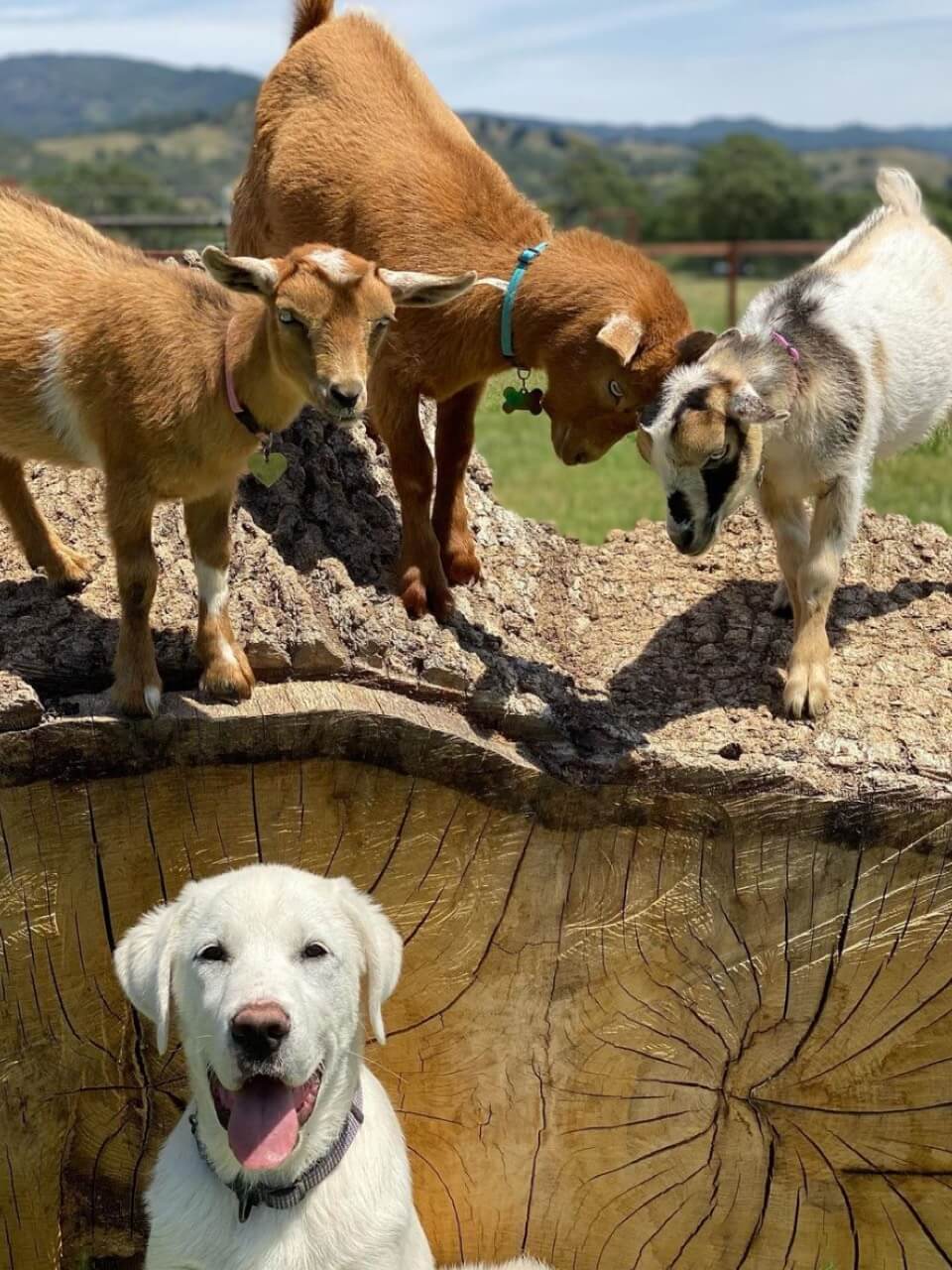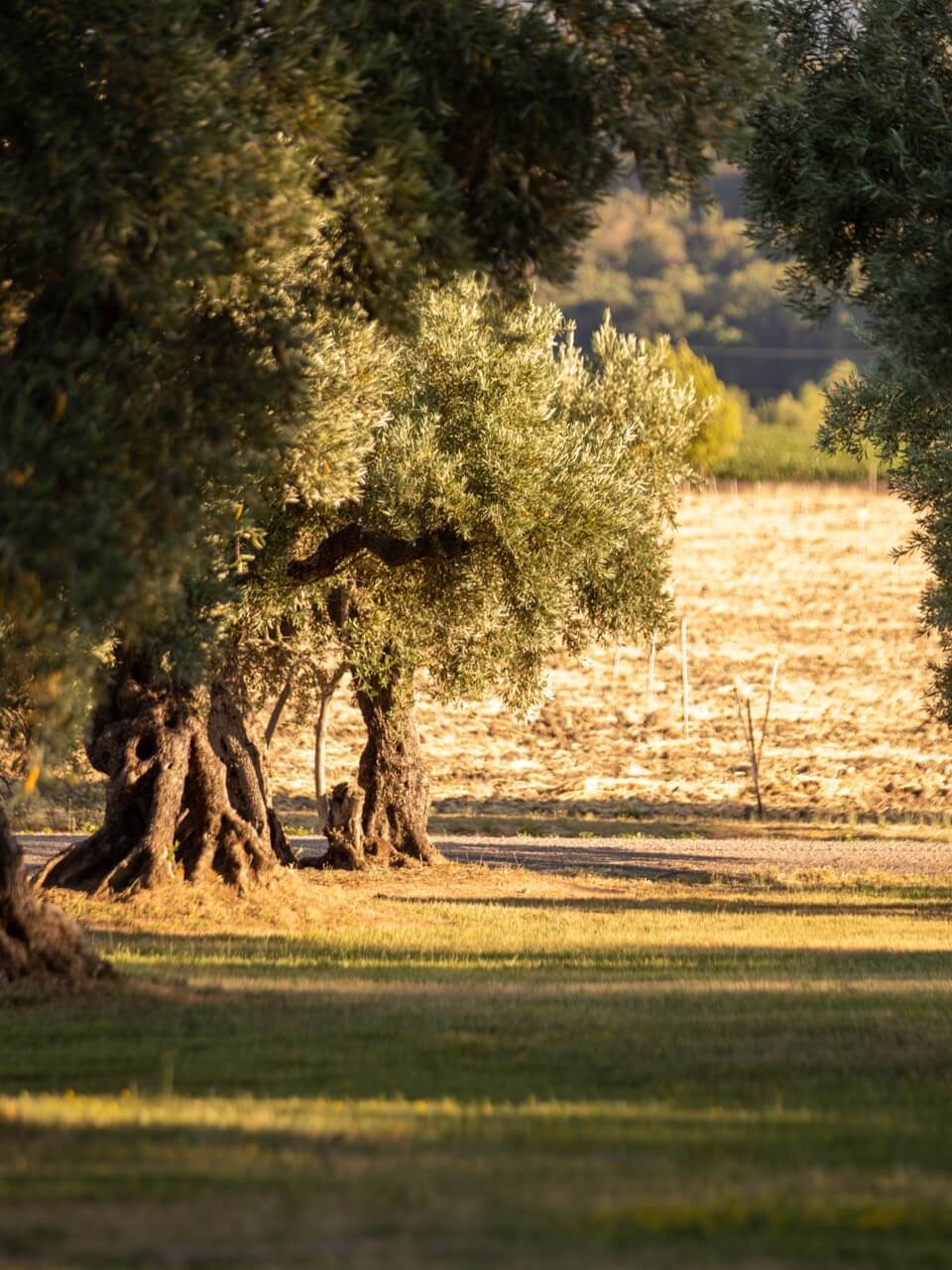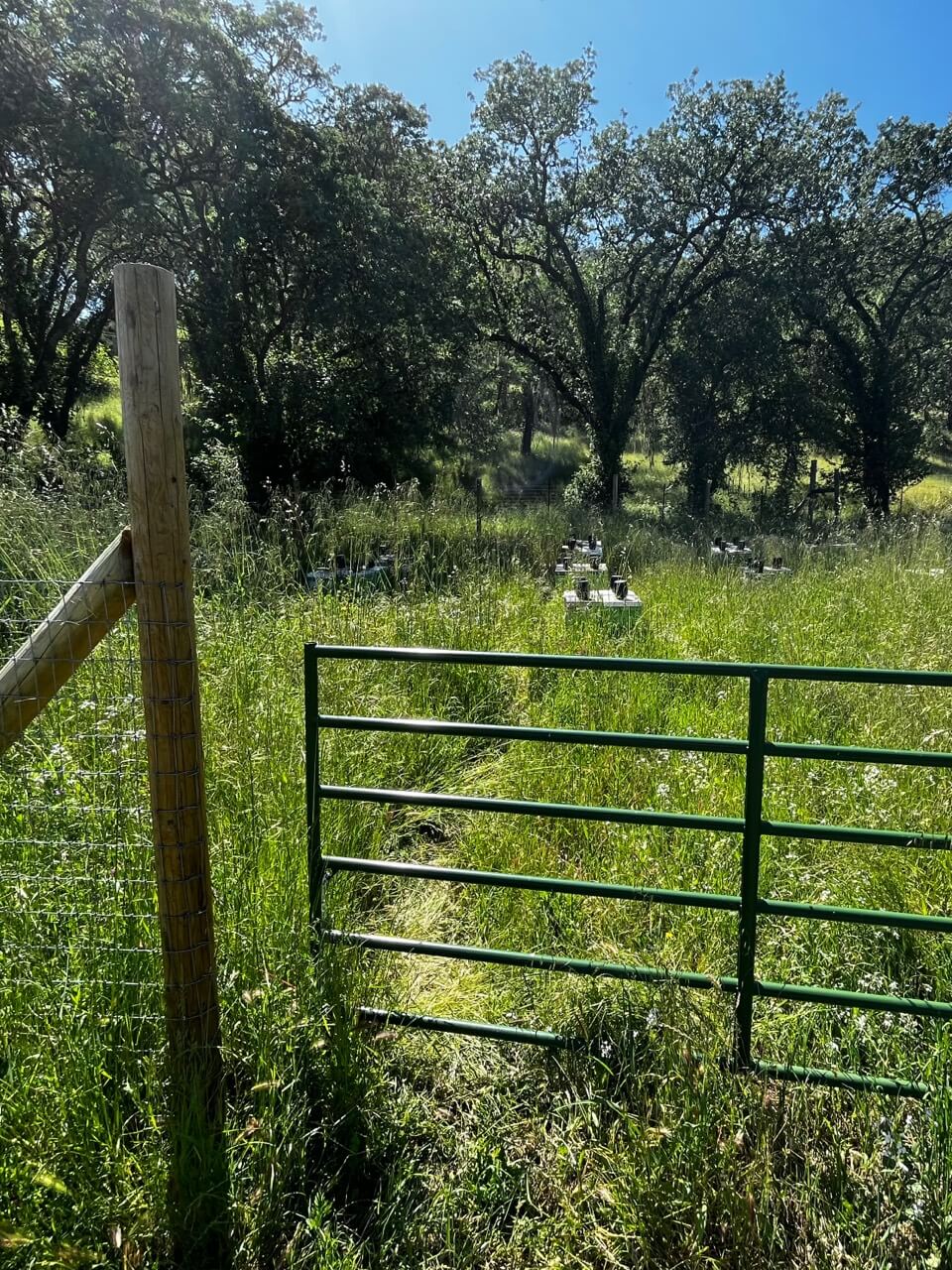 Did you know?
Bees don't like olives! Luckily, the trees are evergreen and self-pollinating, so they don't require the apiary assistance. (They do love our sunflowers, though!)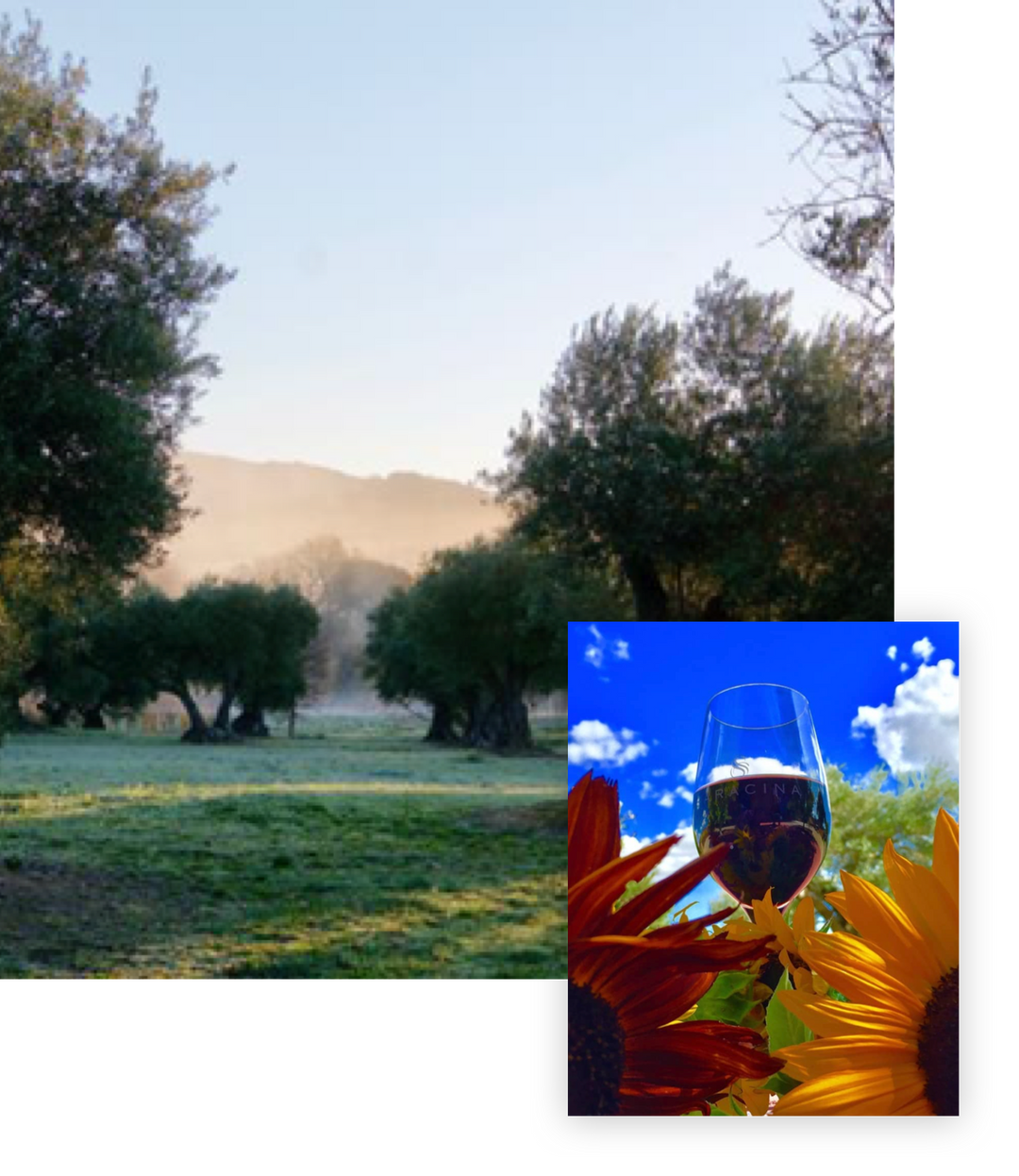 Olive Trees
More than 500 olive trees live on our land, some of which are are 140+ years old. These gnarled centenarians do more than provide us with our own olives—they're also great shade trees and the groves make for an excellent picnic spot!

We grow a mix of Italian and Spanish varieties: Coratina, Frantoio, Leccino, Maurino, Pendolino, and Sevillano. Our Altrea Evergreen Extra Virgin Olive Oil (available for purchase in the tasting room) is a peppery blend of Leccino, Pendolino, Frantoio, and Maurino olives, which are pressed on traditional stones at a local Hopland cooperative.
Sunflowers
They're hard to miss as you roll on down the 101: our giant sunflowers grace a 14-acre plot at the front of our property and create an eye-popping effect when they're in bloom (usually in August). A Mendo icon, this blazing yellow field has even inspired its own celebration, our Sunflower Festival, held in late August.